The Stories behind FUSION's Cases:
Ruissiraati Rocks Youth Engagement
By Roos Derksen
The FUSION project is initiated to enable young people/organisations to use festivals as an instrument to create an impact on society. Ruisrock is one of Finland's oldest and most prominent festivals and offers their guests a journey into another world full of joy, friendship, and freedom. Their project Ruissiraati invites young people to become part of a youth panel that can actively influence the way the festival is organized. To find out the story behind Ruissiraati, we interviewed one of the producers at Ruisrock. 
Who are you? And what is your role at Ruisrock and Ruissiraati?
My name is Ilona Numminen and I have worked as producer at Ruisrock Festival for seven years now. I work in multiple roles at Ruisrock, but the three main areas are our sustainability program, the art program and Ruissiraati. 
Ruissiraati is a co-creation model for Ruisrock. For Ruissiraati, I work as a coordinator, build up the workshops, facilitate them and host the young people during the sessions. Together with the Ruisrock team, we analyse the results and bring them into our work and into the festival.
Where did the idea to create Ruissiraati come from?
Until 2020, Ruisrock had been doing quantitative research for over 10 years. We were getting a lot of quantitative data from the audience surveys but were missing deeper insight from younger audiences. At the same time, it became clear that our team and colleagues were getting older and that it would be necessary to somehow get a better understanding of these younger audiences like Gen Z. 
Ruisrock wants to increase participation and belonging in the festival society. The method of co-creation felt right to reach this goal. I guess all these together formulated the way of working and the Ruissiraati concept was created.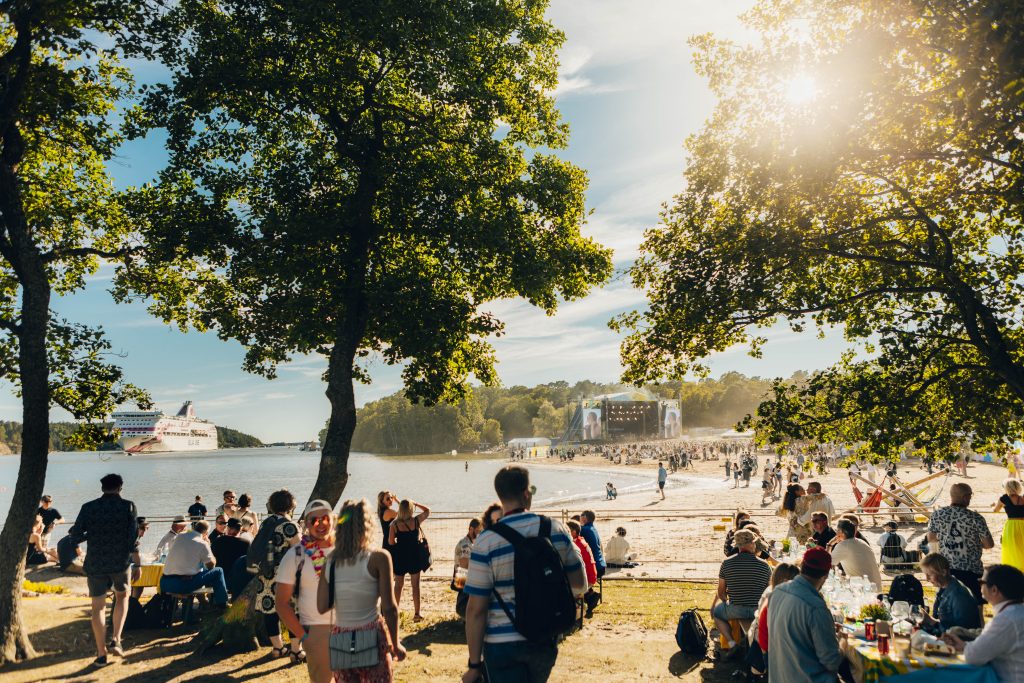 Why is there a need for Ruissiraati at Ruisrock?
Ruissiraati gives the festival actual and up-to-date knowledge about how potential young audiences see the world and what is important to them. It enables us to see value and attitudes, future trends and to develop a festival that is relevant for the young participants. 
What does Ruissiraati aim to change, and why is Ruisrock a good platform for this?
Ruissiraati is a form of year-round action for Ruisrock. One of the strategic goals of Ruisrock is to strengthen the commitment of all stakeholders. It's important that people like artists, employees, volunteers, and audience members commit to the festival. That's why it's so essential to remain relevant to the young target group. And relevance is something we can ensure by listening to the audience carefully.
Can you imagine that organisations other than festivals use the principles of Ruissiraati?
Yes, of course. I think the method of co-creation is suitable for any field or sector. Ruissiraati is all about discussion, listening, ideation and analysis. You can do it with whoever your target group is. You'll just have to get started. Be bold and work together with outsiders – by sharing and being open, you can get so much back.
One clear conclusion you can derive from Ruissiraati, but also from other cases, is that not one method is better than the other. You can have a social impact through any organisation and with diverse projects, as long as you know your target audience, stick with your values, and take a proactive approach. More examples like Ruisrock can be found in the FUSION Guide.