The Stories behind FUSION's Cases:
Mother Tongues Festival speaks the Language of Social Change
By Roos Derksen
Mother Tongues Festival has successfully unlocked their potential for social innovation with the help of the FUSION project. It is the largest festival celebrating linguistic diversity through the arts in Ireland, welcoming communities to develop, enjoy and share culture and creativity. It features workshops, panel discussions, exhibitions, dance, music, art, live performance, film, and storytelling across more than 15 languages. In an interview with the founders of Mother Tongues Festival, we discovered the story behind this unique case. 
Can you tell me who you are, and why you think that there is a need for Mother Tongues Festival? 
We are Francesca La Morgia and Elena Cristofanon, founders of the Mother Tongues Festival. The festival is the only one of its kind, in that it offers the opportunity to be immersed in many different languages through creative experiences.
We feel that there is a need for our society to become aware of multilingualism and to be open to diversity. We also know that many families lack opportunities in experiencing their mother tongue outside their immediate family, so our festival offers them an opportunity to enjoy their mother tongue, make new connections, and experience all this through creative encounters.
What does the festival aim to change or have an impact on?
The festival was born out of the idea of creating a space where many communities would gather and experience dance, theatre, music, and visual arts in multiple languages. We knew that Ireland is the home of many artists who have a mother tongue other than English, so we felt that we had the right ingredients to make this festival a success. 
The Mother Tongues Festival has societal and artistic outcomes. From an artistic point of view, we want to explore ways to make art through the use of multiple languages and involve local communities more and more in the making of art and in telling their own stories. From a social point of view, we want to challenge the "monolingual mindset" and show everyone in society that multilingualism is an asset for individuals and for our communities.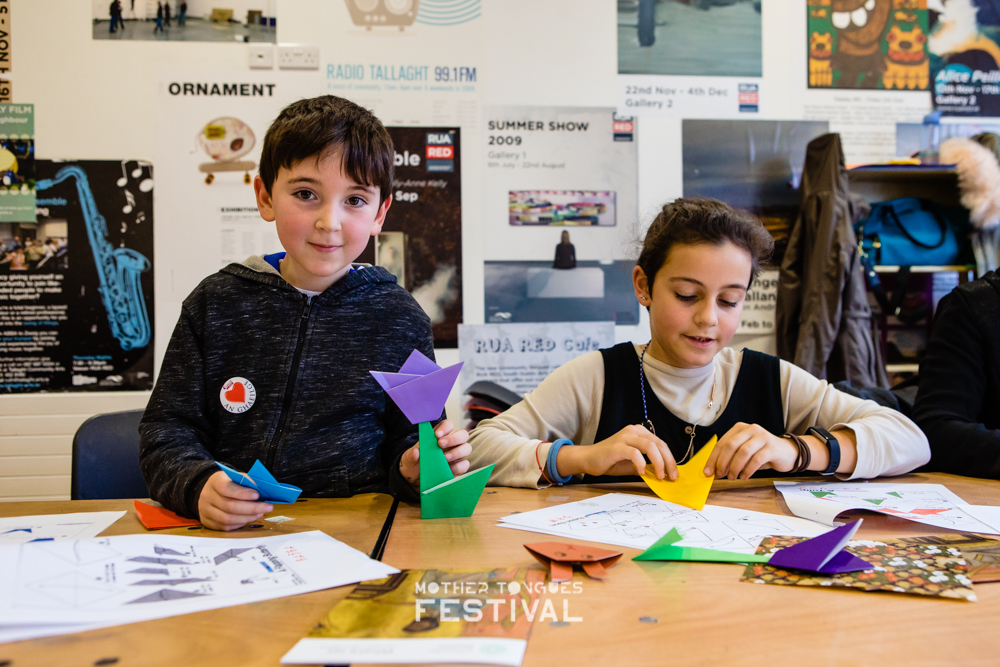 What about Mother Tongues Festival makes it a good platform for social innovation?  
A festival is a celebration that brings people together and can give you a sense of belonging. Very often, communities celebrate their own languages and cultures in isolation and rarely know about someone else's initiatives. Through a festival we can make sure that all communities come together, and through artistic and creative encounters children and young people can experience their mother tongue in a way that would not be possible otherwise. Some of the people who participated or volunteered have created great memories that they associate with our organisation and the events they experienced. This is why, using a festival as a platform is important, it brings people together and creates lasting memories. 
What is your best advice for other organisations that want to do a similar project? 
If someone is thinking of starting a similar project, we think it is good to set some achievable objectives and put together a good team of people who share your values and are keen to see the project succeed.
The good-practice examples of the FUSION guide show us that there are many different takes on utilising social innovation. From the very straightforward "we have a noble cause and an audience; let them interact" to the creation of more complex social milieus like the Mother Tongues Festival. Read more about Mother Tongues Festival and the other cases in the FUSION guide.